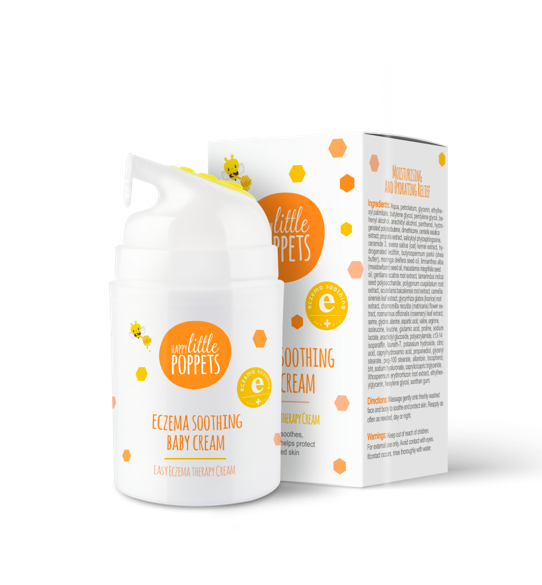 Eczema Soothing Baby Cream
Intense hydration; deeply moisturises thirsty skin.
Locks water in the skin for long lasting moisture.
Repairs damage and builds a healthy skin barrier.
Propolis: A rare gift from nature that soothes and moisturises delicate young skin.
Centella Asiatica: Hydrates, soothes and repairs upset or compromised skin.
Ceramide: Commonly used in high-end skin care products to lock in moisture, smoothing the baby's skin.
Oatmeal: Helps to reduce skin irritations caused by eczema and exposure to harsh environments. Significantly smoothes skin and assists with reducing the effects of allergic reactions.
Amino Acids: A variety of different kinds enhance cell vitality. They also help to reduce dryness by improving moisture retention, keeping skin smooth and hydrated.
Lecithin: An indispensable ingredient for human cells. It's a powerful antioxidant and moisturiser that protects and supports skin regeneration and renewal.
Maternal Chrysanthemum: A powerful anti-inflammatory agent with multiple benefits. It's an effective antioxidant and can be used to soothe allergic reactions.
Avocado Butter: A rich moisturiser that's easy to absorb. Rich in unsaturated fatty acids, it has the ability to strengthen the skin's moisturising ability and can nourish dry and damaged skin.
Eczema: alleviate the dry, red, swollen, itchy skin it causes.
Milk rash and urticaria: prevent scratching by relieving itchiness.
Diaper dermatitis: relieve redness
Insect bite dermatitis: relieve the swelling and itchiness of bites.