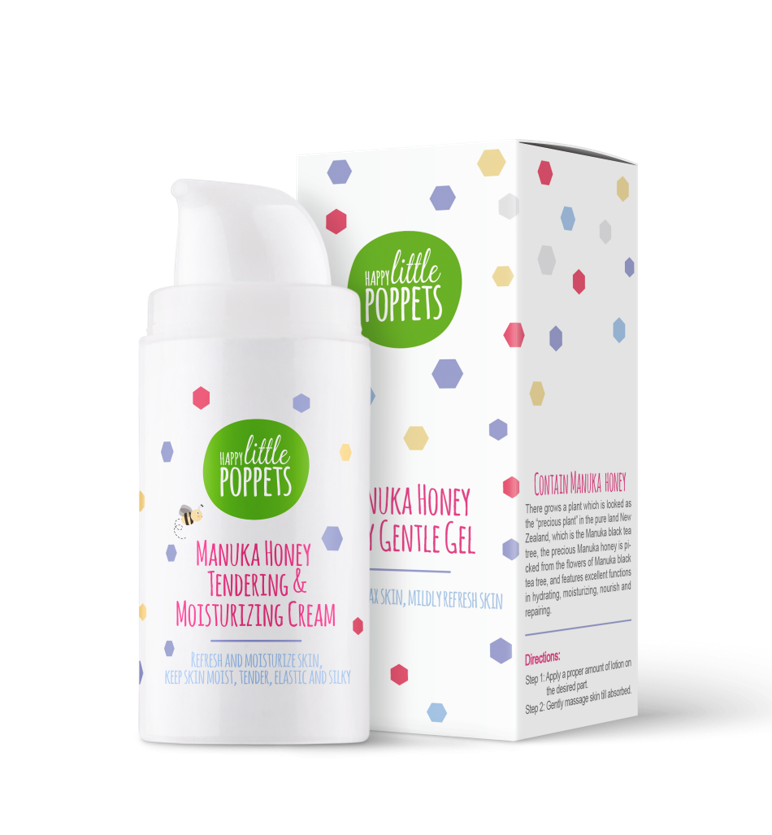 Manuka Honey
Tendering & Moisturising Cream
Intense hydration; deeply moisturises thirsty skin.
Locks water in the skin for long lasting moisture.
Repairs damage and builds a healthy skin barrier.
Free from salicylic acid, nonylphenol, alcohol, heavy metals and hormones.
New Zealand Manuka Honey: Contains a unique, active antibacterial ingredient - UMF Monomalin. Extracted and tested to certify its purity and authenticity, this ensures that Manuka's natural characteristics play an active role, nourishing, soothing and healing dry, damaged and sensitive skin.
Vitamin E: A fat soluble, natural antioxidant that has the ability to capture free radicals caused by ultraviolet rays and eliminate the erosion of free radicals in the human body.
Avocado Essence: Avocado oil that's rich in vitamin E can help the skin to fight free radicals, ultraviolet rays, pollutants and maintain skin elasticity to reduce wrinkles. The oil also has a good anti-inflammatory effect, helps to to repair psoriasis, relieve itching and treat acne.
Sustainable Palm Oil: It has a high level of permeability and creates a stable emulsion. Used to leave skin nourished and intensely moisturised.
Sweet Almond Oil: Rich in unsaturated fatty acids and vitamin D, it's gentle on even the most delicate skin, making it safe for babies.
Maternal Chrysanthemum: A powerful anti-inflammatory agent with multiple benefits. It's an effective antioxidant and can be used to soothe allergic reactions.
Baby's skin that's dry and rough
Pregnant skin that's fragile, chapped and lacking smoothness.
Rashes and sensitive skin.