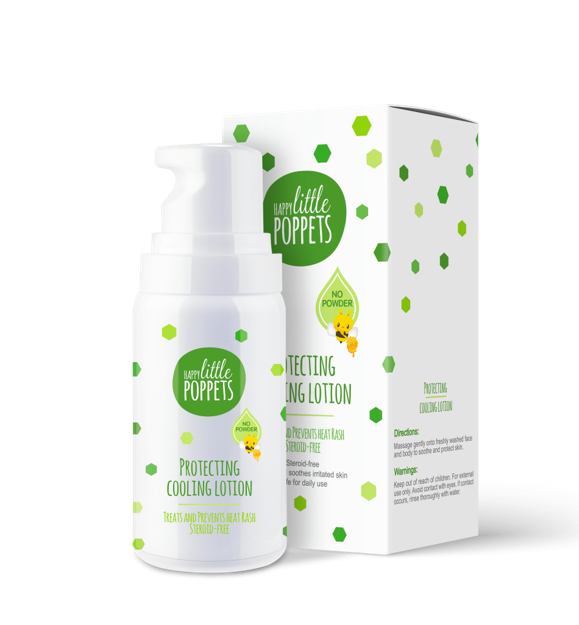 Protecting Cooling Lotion
Easy to apply.
Cool and comfortable.
Relieves itchiness and prevents diaper rash.
Natural ingredients are effective and gentle on skin, no irritating substances added.
Zinc Oxide: Forms a protective layer on the skin surface, gently cooling and soothing irritated skin. This can help to relieve itchy skin on babies.
Propolis: A rare gift from nature that soothes and moisturises delicate young skin.
Ceramide: Commonly used in high-end skin care products to lock in moisture, smoothing the baby's skin.
Menthyl Lactate: Mild in nature, softly soothes and smoothes the baby's skin. Its refreshing feel is comfortable and cooling in summer.
Apply directly after sun exposure to calm the skin.
Daily care for a refreshing feel in summer.
Can be applied directly on the body.